Stephen Curry Got Ejected For Throwing Mouth Guard After Terrible Jordan Poole Shot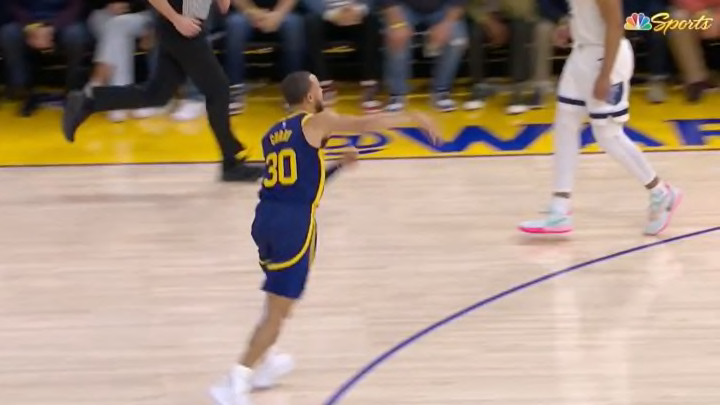 Stephen Curry /
The Memphis Grizzlies traveled to California for a playoff rematch with the Golden State Warriors last night. It was a hotly-contested affair and another quality entry in what is quickly becoming one of the league's most entertaining rivalries. Sadly, we the fans were robbed of seeing Stephen Curry play in crunch time because he got ejected with less than two minutes to go.
Why did Curry get ejected? He threw his mouthguard. Which a referee deemed a disgusting enough act to give him his second technical. That's obviously worthy of ridicule on the official's part and is just the latest example of how refs wake up some days ready to T anybody up for just about anything. But the funny part of this is why Curry threw his mouthguard.
It was all because of Jordan Poole, an enticing talent who thinks "It's Jordan Poole time" way too often. With the Warriors up by two and 1:18 to go, Poole took a 30-foot three-point shot with 12 seconds left on the shot clock. An absolutely terrible shot made worse by the fact that Curry was standing directly next to him asking for the ball.
Hence the mouth guard chuck and ejection.
Poole did redeem himself shortly thereafter by hitting the game-winning layup with two seconds to go. To top it off, he threw his own mouthguard when he saw Curry waiting in the tunnel afterwards. All in all this is the most Jordan Poole sequence we'll ever see.
Tremendous content for a late-January NBA game.