Stephen A. Smith Says Shannon Sharpe Was Pushed Out of 'Undisputed', Didn't Want to Leave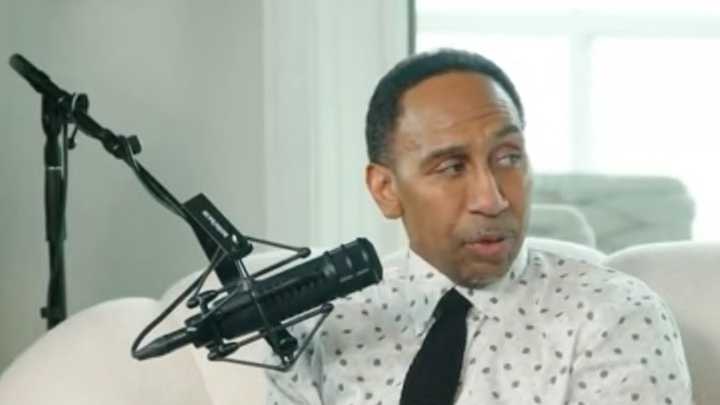 The Shannon Sharpe-Skip Bayless-Stephen A. Smith triumvirate continues to have legs and the story of how one of sports television's biggest debate stars switched networks and debate partners may be getting juicier as Smith appeared on the Joe Budden Network to spill even more details.
"I'm telling you he was pushed out," Smith said of the Sharpe-Undisputed breakup. "I'm telling you and it's fact. Now, they can deny it — he wouldn't, I can promise you that. He was pushed out. He didn't want to leave. He was notified that your services will no longer be needed but again, that's his story to tell. But I'm telling you what I know. I'm giving you facts."
This is Sharpe's story to tell but he can now no longer be the first to tell it. He's been quite magnanimous though the entire process and his final show at Fox Sports was full of gratitude and plenty of well-wishes. He'll surely be asked more directly about what all went down now that this information has been offered by his new First Take foil.
You put Smith on a couch with six microphones and stuff like this is going to happen. Honestly, it's surprising this didn't come out sooner.