Stephen A. Smith Returns to 'First Take' on a Boat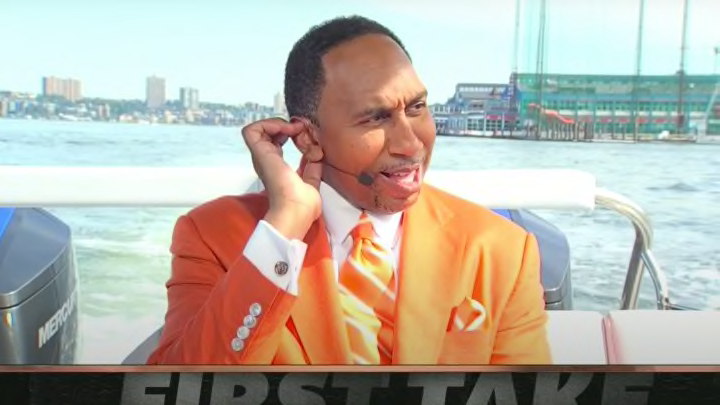 Stephen A. Smith /
Monday marked Stephen A. Smith's grand return to First Take after he was forced to take time off due to shoulder surgery earlier this summer. ESPN decided to blow it out and had Smith jump on a boat with Molly Querim and Michael Irvin. They filmed while cruising down the Hudson River. Smith was wearing a suit that could be easily confused with the classic Tampa Bay Buccaneers uniforms.
It was a damn scene.
Smith returns with a bang. And might be a bit rusty, as evidenced by him accidentally flipping off the camera at the end of his reintroduction monologue.
Nobody has ever accused Stephen A. Smith of a lack of flair and his producers fully leaned into it today. This opens up a wide range of possibilities for future First Take sets, too. Let's get Stephen A. vs. Mad Dog on a helicopter.