Latest NBA Leads
Stephen A. Smith Unleashes Epic Rant on the Knicks After Brutal Loss to the Nets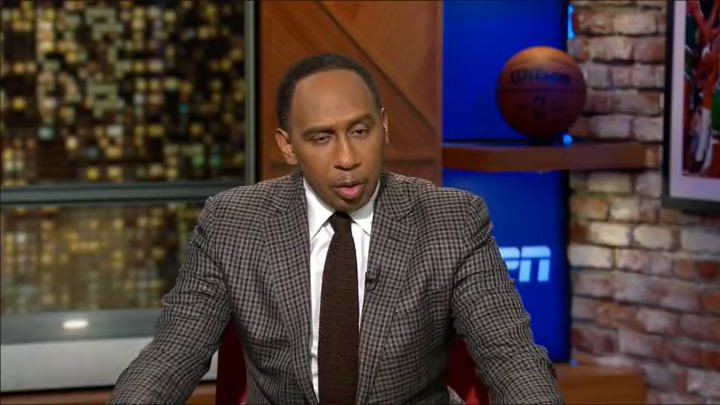 Stephen A. Smith /
Stephen A. Smith is a long-suffering New York Knicks fan and he may have finally been pushed to his breaking point. The Knicks lost a 28-point lead and lost to the Brooklyn Nets 111-106. After the game, Stephen A. exploded on the Knicks, calling them a "national disgrace."
The Nets were without Kevin Durant, Ben Simmons and Kyrie Irving and somehow beat the Knicks behind 21-points from Cam Thomas. After the game, no one in the Knicks' organization was spared from Smith's wrath.
Watch the clip below and enjoy:
There are few things better in sports media than Stephen A. Smith ranting about the Knicks. That was a truly incredible two minutes and 45 seconds of content. Just brilliant.
Smith is correct. The Knicks are trash. They are horrible. A year after a shocking postseason appearance, they are 25-34 and in 12th place in the Eastern Conference. Things are unlikely to get better any time soon.