Stephen A. Smith: Philly Should Sit Ben Simmons For a Year, Then Trade Him For James Harden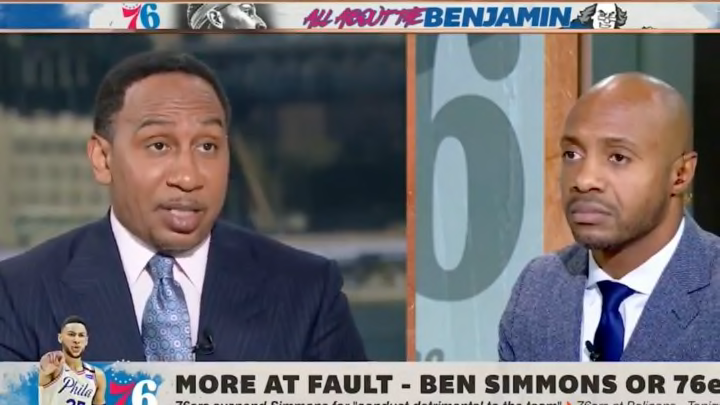 Ben Simmons and the Philadelphia 76ers are having relationship problems. It seems unlikely that Simmons will ever play another game for the 76ers despite the fact that they have him under contract through 2025. So everyone is trying to figure out what to do. This morning on First Take Stephen A. Smith suggested sitting Simmons for the entire year so that they could trade him for James Harden next offseason if things don't work out in Brooklyn.
Honestly, I've heard worse takes. Like the guy who suggested the Sixers could win the title this year an hour before Simmons went full Costanza.
The real question is, what does this mean for Brotherly Love, the show LeBron James was going to produce about Ben Simmons' life. From a 2018 Deadline article:
'Brotherly Love' is inspired by the life of Ben Simmons and centers on a unique sibling relationship within a multi-ethnic family. Together, they pursue their dreams while navigating life in the spotlight in Philadelphia, a passionate city where sports is in your blood, and your blood is always boiling.
Tell me this ordeal wouldn't have made for a heck of a story arc in season three.