Stephen A. Smith Doesn't Consider Nikola Jokic Worthy of a Supermax Deal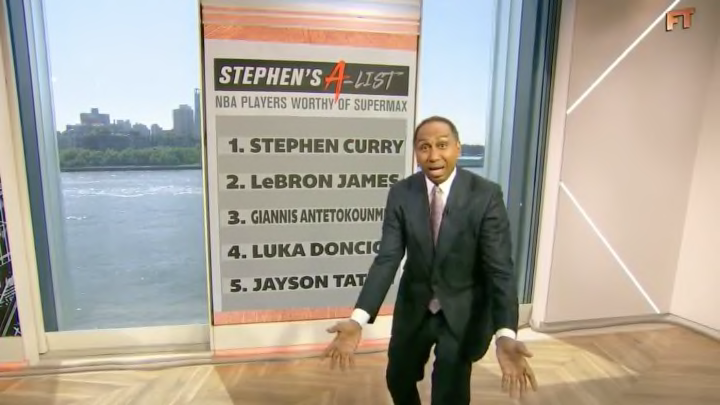 Stephen A. Smith revealed his list of the five NBA players worth a supermax deal on First Take this morning. In order, Smith went with Jayson Tatum, Luka Doncic, Giannis Antetokounmpo, LeBron James and Stephen Curry. As you may have noticed, no one on that list will play in the 2023 NBA Finals tomorrow night. As opposed to say, Nikola Jokic, the 28-year-old two-time MVP who just finished sweeping one of the guys on that list.
Denver Nuggets fans did not have to look hard for signs of disrespect on First Take this morning as Molly Qerim made sure to point out that the Nuggets had faced "three teams from the Play-In Tournament" during their Finals run.
Suffice to say, Mike Malone will have plenty to talk about the next time he sees the media. And the Nuggets and their fans probably consider Jokic very worthy of his current supermax deal.