Stephen A. Smith Excitedly Celebrates Martha Stewart, Ciara, and Kim Kardashian's Swimsuit Issue Covers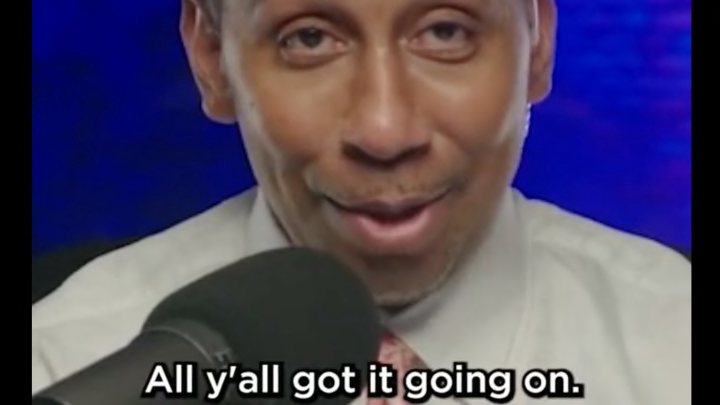 Stephen A. Smith has a podcast because ESPN television and radio airwaves do not provide him with sufficient time and space to discuss everything he needs to share opinions on. That's where K[NO]W MERCY with Stephen A. Smith comes in. And that's where today he applauded Martha Stewart for appearing on the cover of the Sports Illustrated Swimsuit Issue.
Smith also took the time to celebrate Ciara ("Russell Wilson, I see why you smile a lot"), Kim Kardashian ("Lord have mercy") and Elon Musk's mom ("You go, mama").
Stephen A. has long staked his claim as one of the more sex-positive sports media members, so it's no surprise he was excited to discuss this topic to the point where they broke out the TikTok camera and added captions like this was a Schitt's Creek gif.
Know mercy? No mercy? More like have mercy.