Stephen A. Smith: Luka Doncic is More Special Than Dirk Nowitzki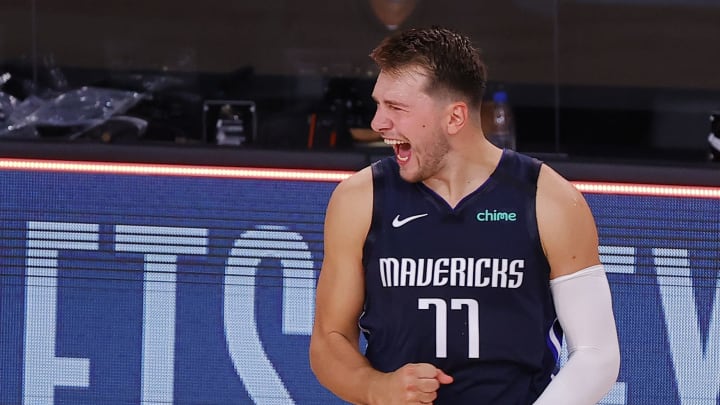 Luka Doncic, Los Angeles Clippers v Dallas Mavericks - Game Four / Kevin C. Cox/Getty Images
Luka Doncic dazzled the sports world on Sunday when he went off against the Los Angeles Clippers. The 21-year-old finished Game 4 of the Dallas Mavericks' first-round playoff series with 43 points, 17 rebounds, 13 assists and a game-winning 3-pointer in overtime. On Monday, Stephen A. Smith was praising the young NBA superstar to no end.
At one point on First Take, Stephen A. said Doncic was, "The best white boy I've seen since Larry Bird." He went on to say Doncic was better than Dirk Nowitzki, who is widely considered the best international player of all-time.
Check it out:
That's strong stuff.
I'm not willing to crown Doncic as the greatest international player of all-time yet, but there's no doubt he's on that path. At 21, he averaged 28.8 points, 9.4 rebounds and 8.8 assists while finishing third in the NBA in PER (27.65). He's already one of the league's best players and he's only scratching the surface of what he can do.
The 2019-20 season was only Doncic's second in the league, so he's got a long way to go and he needs to remain healthy. But Stephen A. isn't crazy for thinking he's going to be one of the best ever. Based on the evidence so far, that's where Doncic is headed.