'First Take' Broadcasts Aerial Footage of Stephen A. Smith Showing Up Late For Work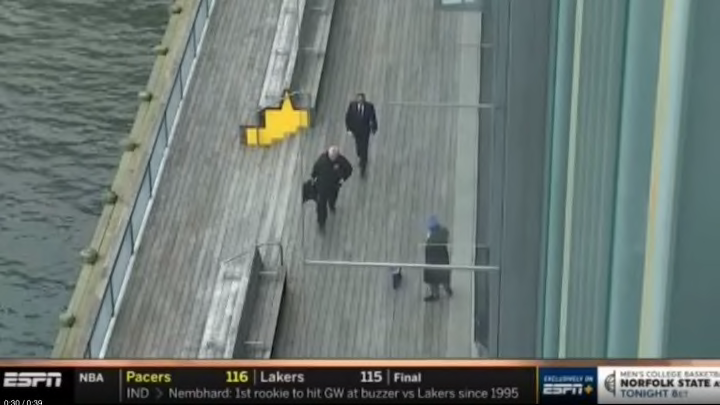 Stephen A. Smith is ESPN's most valuable employee, in part because he is extremely reliable. He will mold his style to fit any medium and takes no issue with a schedule crunch. He'll operate on two hours of sleep if need be. Smith is ready to step up to the plate every time ESPN needs him.
But even the highest-paid personality at the Worldwide Leader is late sometimes. As Smith was today, apparently. And his First Take coworkers reveled in the moment, going so far as to show aerial footage of Smith jogging into the building like Kendall Roy hustling to catch a helicopter.
The guard carrying his bag is a hilarious touch on the whole situation.
Remember this post if you feel bad about being late to work one day. It happens to the best of us. Even Stephen A. Smith.