Stephen A. Smith Blasts James Dolan, Julius Randle and Leon Rose Saying the Knicks Make Him Sick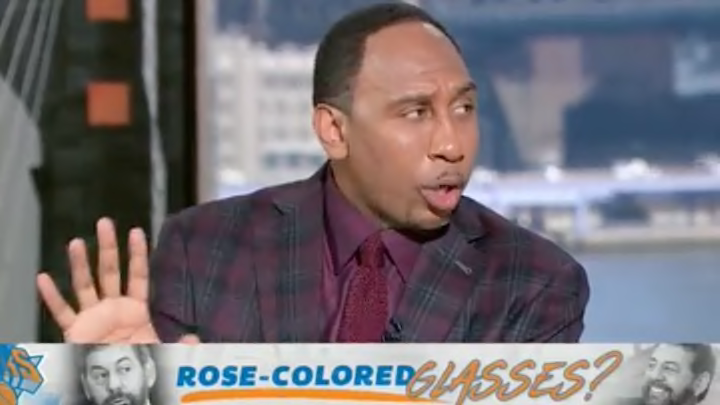 Stephen A. Smith was asked about the state of the New York Knicks on First Take on Tuesday morning. Smith took his time, calling out many people in the Knicks organization for the way things were handled throughout the season and most recently in a one-on-one interview team president Leon Rose gave to Mike Breen on MSG Network.
Smith started with Julius Randle, pleading with him to use his right hand a little more and grow up. Then after complimenting RJ Barrett, Smith turned his ire on the front office. First by calling out Rose for ducking the NYC media to instead opt for a one-on-one on the station owned by James Dolan, who Smith called a petulant child.
"It was a clear evasive tactic and Leon Rose, who I know, has courage. And he's a good man and he's better than that. It's a damn shame that everytime I turn around and look at the New York Knicks, ya'll run around, organizationally, not the players, I'm talking about management. You run around like a bunch of wusses. Scared of your own damn shadow. Led by James Dolan who is as petulant as they come."
Bing bong indeed.