Stephen A. Smith Went Off On Jalen Rose After Rose Admitted He Voted Kyrie Irving All-NBA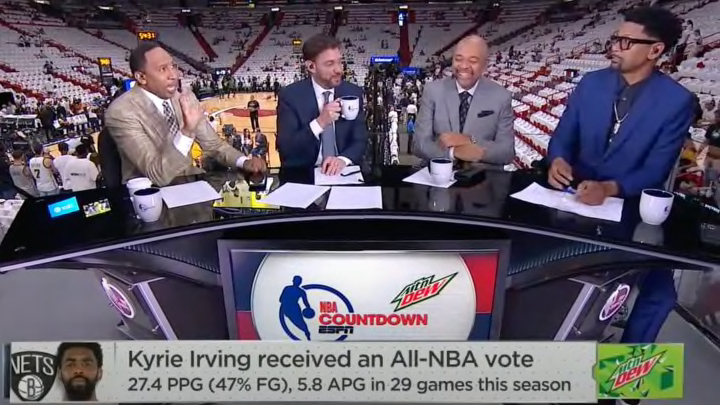 Kyrie Irving recieved a single vote for All-NBA Third Team this season. During NBA Countdown on Wednesday night, Jalen Rose confessed to being the person who voted for Irving. The reactions on the set were incredible as Stephen A. Smith went full Stephen A. Smith.
Wilbon looks amused by Rose's admission, but cracks up when Smith gets going. Greenberg decides to sip his tea (or coffee) as if to say oh you did it now, not that it's any of my business.
As pointed out, Kyrie Irving appeared in 29 games this season because he refused to get vaccinated. That choice was a major factor in the Nets finishing 7th in the Eastern Conference. Though he did score 60 against the Orlando Magic on four days rest.
Here is the full segment. Rose admits his mistake at the 2:07 mark.