Stephen A. Smith on Hunter Biden: He Was on Crack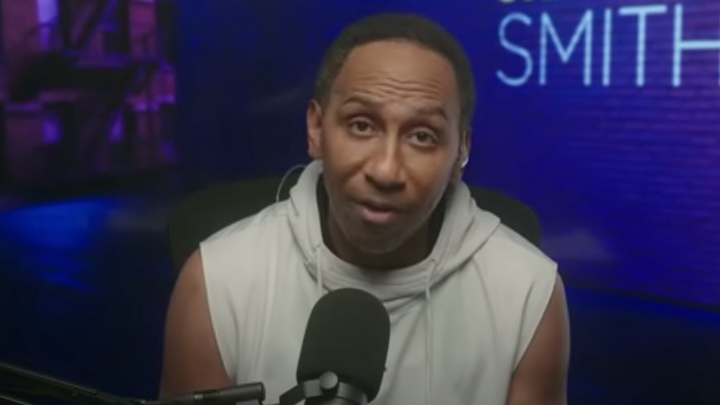 Stephen A. Smith /
Stephen A. Smith has thrown caution entirely to the wind on his podcast over the last few months and will talk about literally anything on there now. It was no different this week as Wednesday's episode featured Smith wearing a sleeveless hoodie (Bill Belichick is undoubtedly blowing up his phone asking where he got it) talking about Hunter Biden's trial.
Here's Smith saying Hunter Biden was "on crack."
"The son of President Joe Biden, who is a former crack addict. Let's just call it what it is. Yes, he was on CRACK! I said it that way about Lamar Odom, I can say it that way about the President of the United States. He was on CRACK!"
Most of you immediately knew what Smith is talking about but in case you are new to the Stephen A. Smith multiverse, here is one of his most famous clips.
Remember when Phil Jackson was part of the Knicks? That was crazy.
Anyway, Smith is trying to create a different persona with all the real-world talk he's doing on his podcast and it will be interesting to see if he will keep this pace up once the sports calendar starts to fill up again. The fall is the best time for ratings at ESPN and Smith will need to be at the top of his game. But if anybody can appear on all of the network's daily studio shows while ranting about CRACK for a few hours every week on the side, it's Smith.