Stephen A. Smith Fails to Pronounce Longtime Coworker Molly Qerim's Last Name Correctly on 'First Take'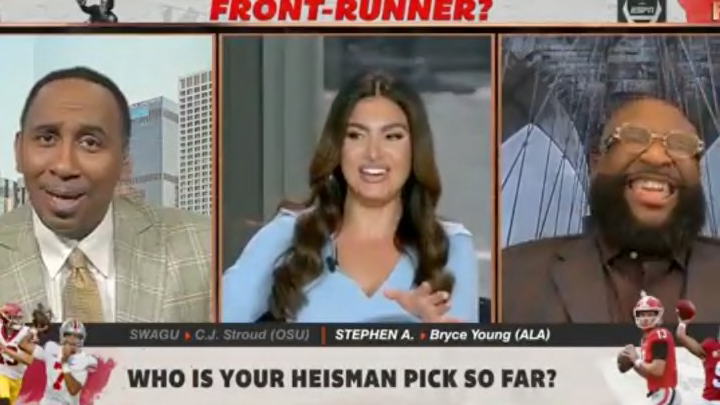 Molly Qerim puts up with a lot on the set of First Take. Generally, it's just a lot of watching Stephen A. Smith and someone like Chris "Mad Dog" Russo shout at each other while she tries to figure out a way to get a word or two picked up by a microphone. Today though, she challeneged Stephen A. Smith to pronounce her unique last name. Stephen A. did not pass the test.
Smith leaned on the Q sound, but it's more like a K. Qerim laughed as she corrected him while pointing out they've been working together for years. Meanwhile, Marcus Spears cracked up, safe from having to pronounce anything.
If Qerim wants to have fun with, she should introduce her longtime co-worker on Monday's show using Stephen Curry's (incorrect) pronounciation of Stephen and call him Stefan A. Smythe.