Somber Stephen A. Smith Just Wants Damian Lillard to Get Out of Portland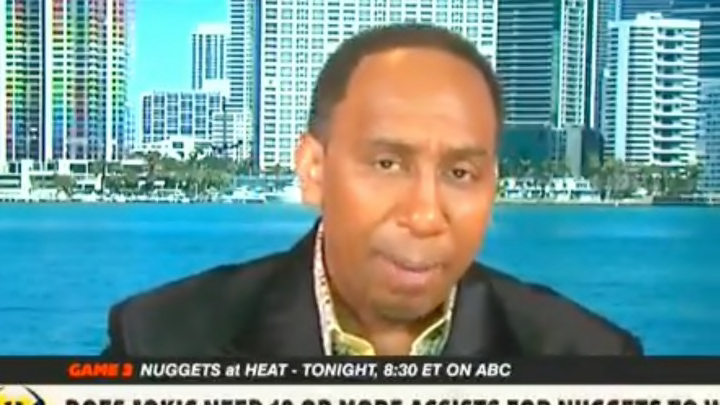 Things got somber on the set of First Take today as Stephen A. Smith told America how sad he was that Damian Lillard was stuck in Portland. Very serious stuff.
"I get to a point where I'm so sad at times. I think that he is one of the great, great players this game has ever seen. I love him to death. I think he's a phenomenal player. Even better person to me anyway. CJ [McCollum] knows him a lot better, that was him teammate for years. I just want him out of Portland so bad I cannot..."
Here's the thing. Damian Lillard mostly seems to like it in Portland. If he had any issues with the city or franchise, it was never enough for him to ask for a trade. He has been paid handsomly, earning more than $230 million in his career so far with another $200 million on the way as it stands now.
Maybe it's OK that everyone doesn't win a title.