Stephen A. Smith Announces He Has COVID on 'First Take'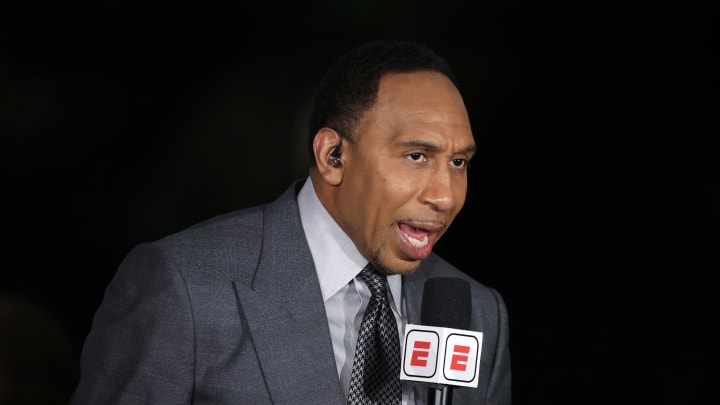 Stephen A. Smith / Justin Casterline/GettyImages
COVID and its variants are running rampant this holiday season. It turns out not even ESPN's multi-million dollar man was able to stave it off. Stephen A. Smith kicked off First Take on Tuesday morning by announcing to the audience that he has tested positive for COVID-19 and is experiencing mild symptoms. The announcement comes in the first few minutes of the below video.
Smith emphasized several times that his symptoms were mild, but he would likely not be on-screen for the rest of the week after missing yesterday as well. Tuesday appears to be the only day the larger ESPN audience will be treated to the analyst's well-crafted hot takes and passionate arguments.
Here's to a quick recovery for Smith.