Stephen A. Smith, Chris Russo Trade Ancient Pop Culture References With Great Gusto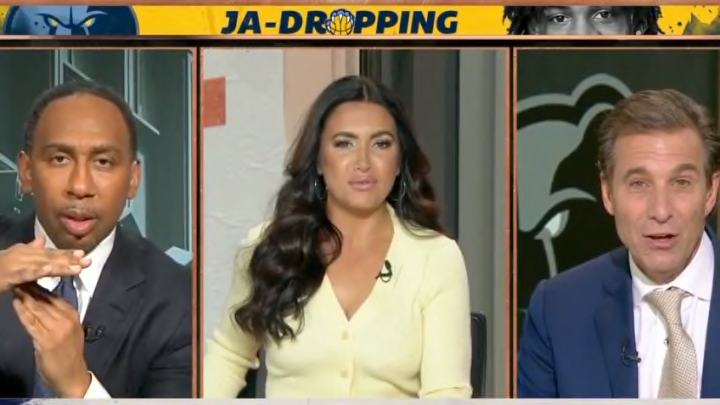 It's Wednesday so Chris "Mad Dog" Russo is barking in the general direction of Stephen A. Smith on First Take. The duo wasted no time turning the volume up to 11 during a Ja Morant discussion, which allowed a tremendous amount of dusty pop culture references to fly back and forth.
Smith capitalized on the opportunity to sing a few bars of Elvis. Russo seized on the chance to bring up something that happened on the Ed Sullivan Show in 1956 as several stale moths floated around the studio.
Morant is 22 years-old. If you were to take a survey of him and his peers, what type of success would you have getting name recognition on the two former titans of entertainment? But that's the brilliance of this pairing. They are so entertaining and accomplished they can actively alienate the 18-35 crowd — and 18-49 crowd — and it's no problem.
This is what ultimate television freedom looks like in the wild.