Stephen A. Smith Picks Chargers to Score More Points Than Raiders and Lose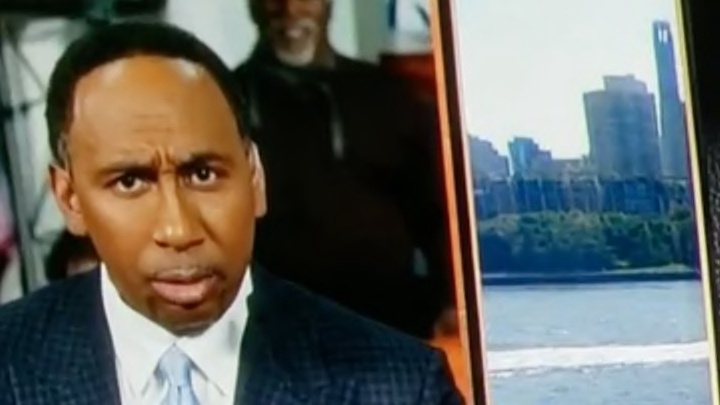 Stephen A. Smith is on the road for UFC 279, but he still found time to do First Take remotely. Towards the end of the show, host Molly Qerim asked Stephen A. who he thought would score the most points this week in the AFC West. Smith picked the Chargers and explained: "Justin Herbert. Williams. Keenan Allen. Period! Nobody's stopping that offense!"
Qerim then threw Smith a curveball by asking him who he was backing to win the the Raiders - Chargers game. Smith said, "I don't know," and mulled it over for a moment before saying, "I'm going to go with the Raiders. I'll just go with them."
Update: Here's a higher quality clip.
Now, if Stephen A. had said he was betting on the Raiders, he could still like the Chargers to score more points because they're pretty sizable favorites (-9.5). However, he didn't. He contradicted himself in less than 30 seconds. This is the kind of thing that happens when you have to supply the world with dozens of hours of takes each week. Proceed with caution!