Stephen A. Smith Tried to Do Math on Live Television, Failed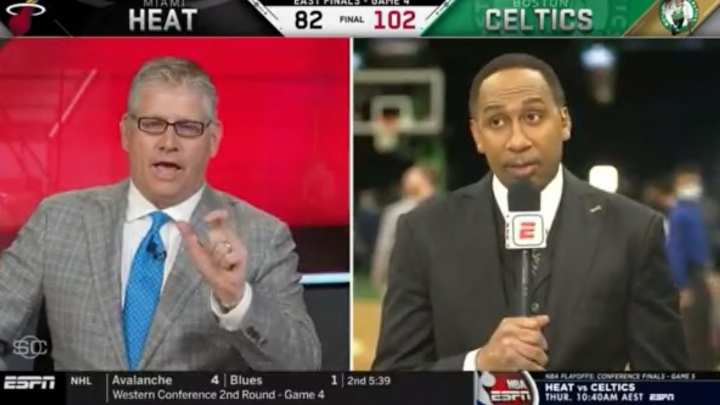 The Miami Heat got destroyed by the Boston Celtics in Game 4 of the 2022 Eastern Conference Finals. The game was never close and Miami's starters combined to score a meager 18 points in a 102-82 loss. A disgusted Stephen A. Smith shared this fact on SportsCenter following the game saying, "That's an average of six points per starter. If that ain't pathetic, I don't know what is."
That is not correct.
When John Anderson pushed back saying it was actually less than that, Smith admitted he was wrong and it sounded like he then revised his calculation to "five and a half." This is why you should never attempt math on live television.
In case you were curious, 18 divided by 5 is 3.6. Though, in Stephen A.'s defense, even if the answer were six, that would still be a very bad game for the Heat's starters.