Stefon Diggs Wearing John Madden Cleats vs. Falcons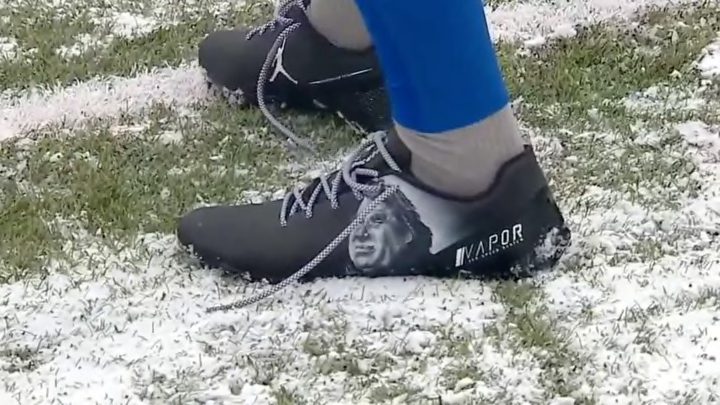 Stefon Diggs Madden Cleats /
Sunday is the first day of NFL football since the passing of John Madden. The larger-than-life figure will be honored in all sorts of ways today, as he has been in the past five days.
Buffalo Bills receiver Stefon Diggs is known for wearing exceptionally creative cleats. He wanted to pay tribute to Madden today by wearing customized shoes on the field, and did so ahead of today's matchup against the Atlanta Falcons.
Pretty cool. The NFL usually fines players for going outside the realm of the rules when it comes to customized uniform options but they'll likely let this one slide.
A nice way to honor the NFL legend.