Stefon Diggs Stoked Sean McDermott Threw Challenge Flag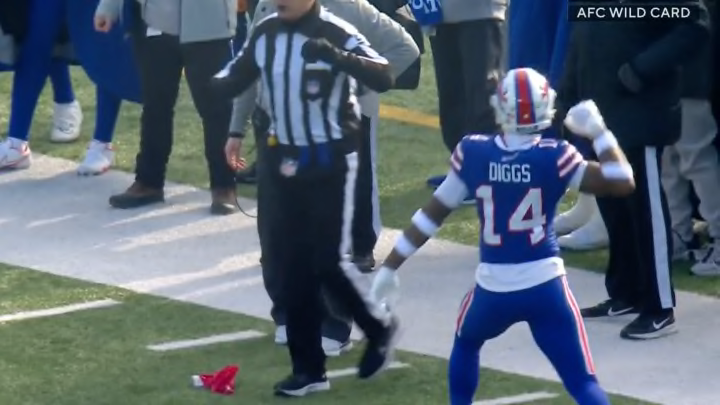 Stefon Diggs /
Gabriel Davis made a wild catch late in the first quarter of Sunday's Bills-Dolphins NFL Wild Card matchup. The problem was, the officials ruled it incomplete. Which isn't a bad call, really. It sure looked incomplete in real time. But slow-motion replay showed Davis somehow managed to get his hands under the ball and secured the grab in a truly incredible effort.
The subplot here was whether Buffalo head coach Sean McDermott would throw a challenge flag. His team was already up 14 points at this stage. It would have been defensible to save the challenge for the possibility of a game-changing play later.
But he threw the flag. Much to the delight of Stefon Diggs, who gave a triumphant fist-bump after McDermott's challenge.
The play was overturned and Davis got credit for his great catch.