Stefon Diggs Showed Up to Bills-Bengals Looking Like Scarecrow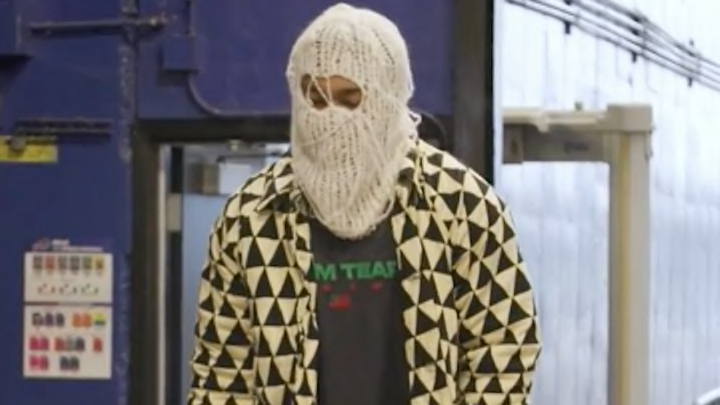 Stefon Diggs /
The NFL playoffs are a tremendous time for fit-watching because the players tend to save their most outlandish looks for when the most eyeballs are on them. Who can forget Jalen Ramsey's mariachi band outfit from last year's NFC playoffs? It was the best of the postseason. This year, Stefon Diggs put forth an early contender for that same honor as he showed up to the Buffalo Bills-Cincinnati Bengals game with an insane yarn facemask thing atop a checkered coat.
A truly wild look.
I have no idea what he's trying to do but as many have already pointed out he looks awfully similar to Cillian Murphy's Scarecrow from the Christopher Nolan Batman movies.
Anybody who has been in cold like Buffalo cold knows that facial protection is among the most important things you can have so no matter how weird Diggs looks all that counts is that he has a warm face. And whatever you may say about the yarn... thing he's wearing, it does look warm.