Steelers Linebacker Marcus Allen Gifts Panthers Free First Down After Getting Flagged For Joining Huddle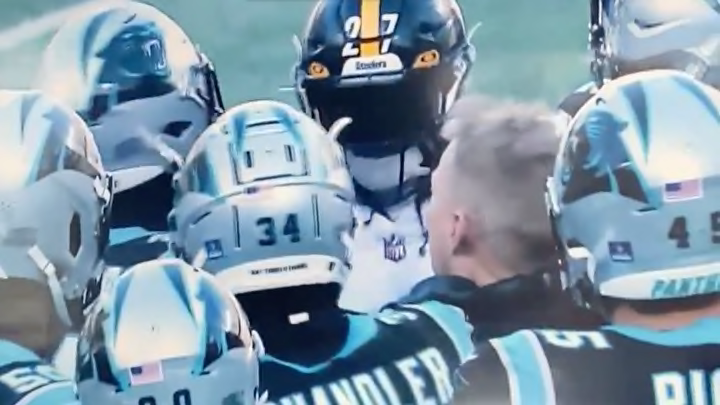 Steelers /
Sunday's matchup between the Pittsburgh Steelers and Carolina Panthers was not supposed to be an interesting game in any respect. Watching Mitchell Trubisky vs. Sam Darnold is not how most people want to spend their afternoon. But even the most boring of NFL games gives us something new every now and again, and that's what happened today.
The Steelers were beating the Panthers 21-7 and had just forced a fourth down after sacking Darnold twice. It was supposed to be fourth and 27. Instead, Carolina was gifted a free first down because Steelers linebacker/special teamer Marcus Allen decided it would be funny to join the Panthers' huddle.
The refs did not find it amusing and flagged him 15 yards for unsportsmanlike conduct, which is an automatic first down.
Mike Tomlin is undoubtedly very unhappy about that. Matters got worse, too; the Panthers used that free first down to kick a field goal and managed to flip the momentum entirely. If Pittsburgh manages to lose this game Allen will find himself without a job come Monday. He still might anyway.