Stan Verrett Explains His Lifelong Journey to Host 'SportsCenter'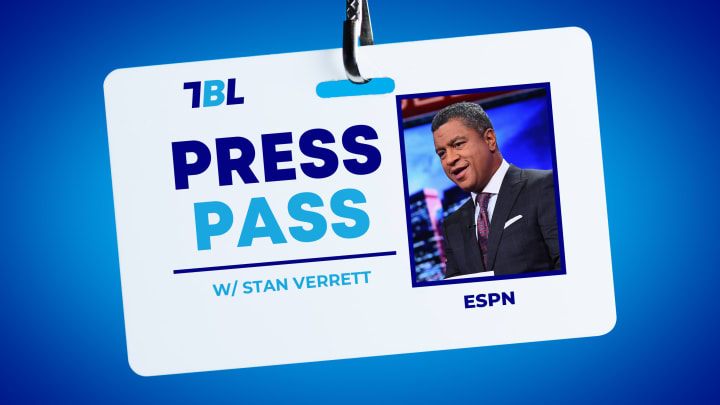 Stan Verrett /
Stan Verrett has always wanted to host SportsCenter. From his first job as a host of a radio show for the blind in his hometown of New Orleans to his Howard University days, to Charlotte and Virginia and back to Louisiana, Verrett's end goal was always the same. All the sacrifices made, all the long hours worked, has led him to here, as one of the face's of ESPN's flagship show and the original host of the Sportscenter airing out of the Los Angeles studio.
Verrett joined the Press Pass podcast to tell us how he got here. Each step of the road described in painstaking detail, the dedication it took to even get a shot at the job articulated. Verrett is one of a lucky few, his face and voice synonymous with SportsCenter as we know it today. He knows that, and knows better than anyone just how hard it is to get there.
Listen to the full podcast below, and subscribe to the Press Pass Podcast on Spotify, Apple Podcasts, and Google Podcasts.
OTHER PODCASTS FROM THE BIG LEAD
PRESS PASS PODCAST
THE KYLE KOSTER SHOW
BEST OF 7