Stan Verrett Has New Multiyear Deal With ESPN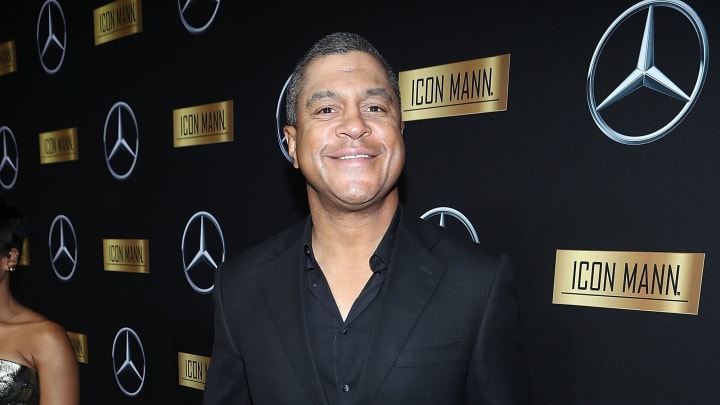 Randy Shropshire/Getty Images
Stan Verrett and ESPN have agreed to a new multiyear deal, the network announced today. Verrett has been with the company since 2000 and was a pioneer of sorts, helping to launch SportsCenter's Los Angeles footprint 12 years ago. He's been a staple on the 1 a.m. edition, which is sometimes the most viewed episode of the flagship program.
The release reveals Verrett "will begin making scheduled appearances as anchor from Los Angeles on the 11 p.m. SportsCenter, mixing dates with hosting the 1 a.m. edition."
The extension shores up a crucially important element of ESPN's daily plan. SportsCenter has enjoyed a bit of a renaissance of late with its long-revered place atop the content mountain coming into clearer focus. Kenny Mayne's high-profile departure last month spurred less-than-glowing narrative about the Worldwide Leader's current state but also re-opened conversation and consideration regarding SC's importance.
Anyone watching with regularity in recent years can appreciate the revitalization, which dovetailed with the pandemic and has continued through a return to normalcy. The show captured its fifth Sports Emmy last night for best Daily Studio Show and is in remarkably good hands late-night as it bounced from Bristol to Washington D.C. to L.A.
Verrett is a steady hand at the wheel and an identifiable veteran talent at a time when many are re-realizing the comfort food such a pairing of host and material provides.