Bill Simmons Reportedly in Early Talks to Sell The Ringer to Spotify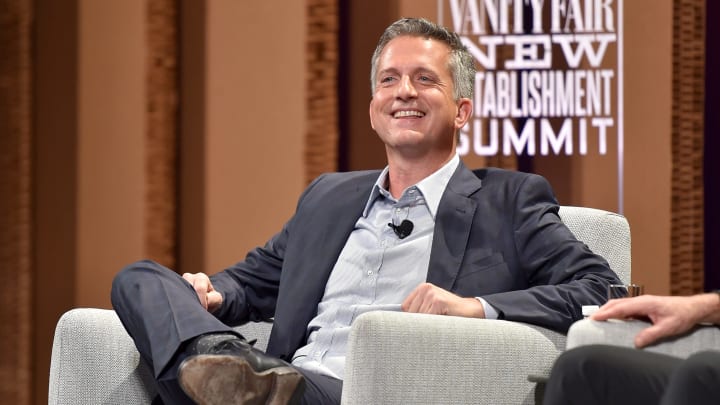 Bill Simmons is in early discussions to sell The Ringer to Spotify. The Wall Street Journal published a report containing some details of the talks on Friday as the sports and pop culture website Simmons founded in 2016 could wind up with a new owner.
Here's what the Journal had to say:
"Spotify Technology SA is in talks to buy sports and pop-culture outlet the Ringer, according to people familiar with the matter, a deal that would let the audiostreaming giant break into broader digital media and bring a network of more than 30 podcasts under its roof."
The Ringer reportedly attracts more than 100 million downloads a month and would diversify Spotify's current offerings. Last year Spotify spent $400 million to buy three podcast companies and has been consistently adding original content through other deals.
Here's more on what The Ringer would offer Spotify if a deal went down:
"Though the Ringer's website doesn't draw as many visitors as some of its largest competitors, such as ESPN and Bleacher Report, its podcast network generates significant revenue. The Ringer's podcast revenues exceeded $15 million in 2018, The Wall Street Journal reported, and the company is profitable."
The discussions between the two companies are in the early stages and the Journal cautions that they may not wind up in a deal actually happening.
Simmons founded The Ringer in 2016 after his exit from ESPN. He brought over many of the contributors from Grantland, his now defunct ESPN site.