Glue Guy Kevin Connors Steps in to Finish SportsCenter Highlight Interrupted By Coughing Fit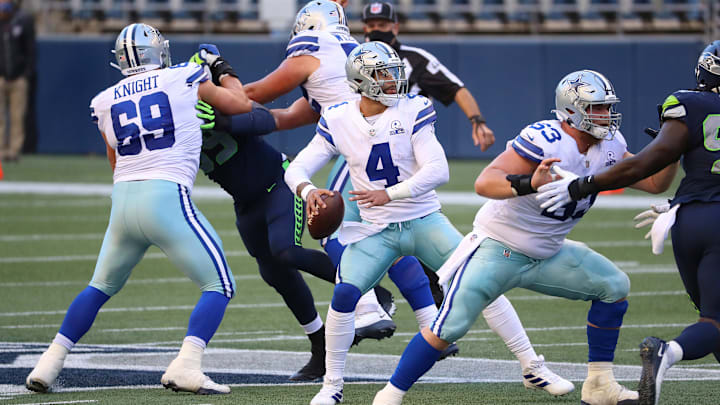 Abbie Parr/Getty Images
There's never a good time to be attacked by a coughing fit that leaves you gasping for air, but certain times are worse than others. Near the top of that list is while speaking on a popular television program like SportsCenter on a football Sunday. Unfortunately, that's the confluence of events that came together to derail Michael Eaves as he tried to bring the people highlights of a thrilling Cowboys-Seahawks game.
Just when all seemed lost, a helpful Kevin Connors emerged from the wings to bring things home while more unencumbered breathing could take place.
Just some uplifting teamwork right there. May it inspire us all to aid our co-workers more ... Well, one time in the future. No need to go overboard.