Sports Media: The Agency Wars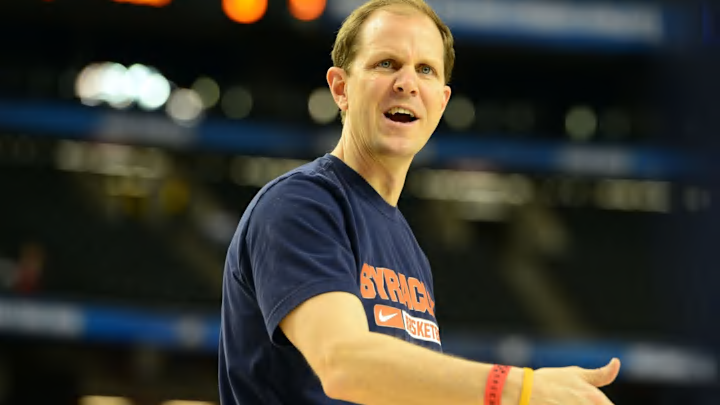 There's an arms race of sorts happening among the big agencies in the talent business. Expect to hear much more news about this in 2015 and 2016.
Mike Hopkins, the Syracuse basketball coach-in-waiting, has fired his agent, Sandy Montag of IMG. Hopkins has been an assistant coach at Syracuse for 19 years, and will take over for Jim Boeheim as head coach in 2018.
Montag, who sits on the Sport Management Advisory Boardat Syracuse, signed Hopkins in December 2013. Hopkins will now be represented by Bret Just – who is a former high school basketball coach – and Jimmy Sexton of CAA.