Spencer Torkelson Caught on Hot Mic Cursing Out Umpire After Low Strike Three Call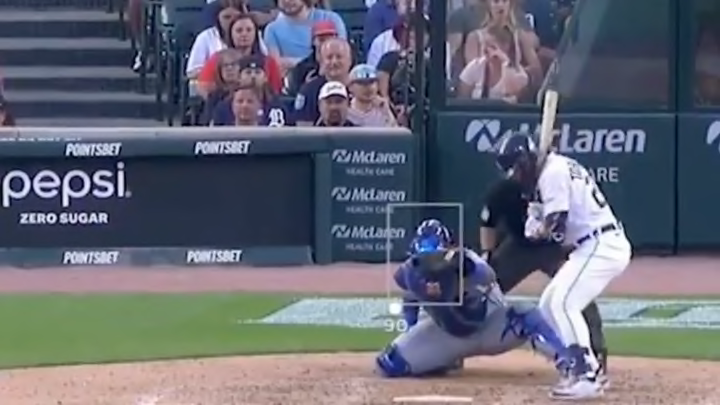 Spencer Torkelson /
Spencer Torkelson got off to a horrific start this season but has managed to turn things around a bit over the last week or so. The young Detroit Tigers slugger has eight home runs on the year but has hit three of those in his last eight games and is showing glimpses of his tantalizing potential. On Monday night during a win over the Kansas City Royals Torkelson proved he's just like every other big-league slugger by cussing out the home plate umpire after a low strike three call.
Unlike most of these instances we did not have to guess what choice words Torkelson used because it all got picked up on a hot mic. He was displeased.
Will Little is the man behind the plate and he did not make our list of the 10 worst umpires in Major League Baseball so it was just a tough call. And, in fairness, far from the most egregious low strike three we've seen this year. Hell, there was a worse one exactly one day prior during Red Sox-Yankees on Sunday Night Baseball.
Torkelson is probably taking out some of his frustration at going 0-3, even if it was indeed a tough call.