Some Guys Snuck Into the Still Abandoned Astrodome, the Experience Looks Surreal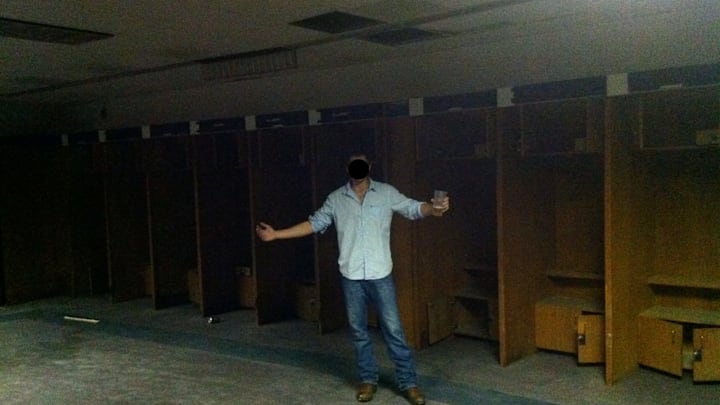 Three guys decided to sneak into the Astrodome, because it's still sitting abandoned, and documented what they found. It's pretty cool to see that there is so much of the original stuff just sitting there collecting dust. The guys visited the field, locker room, suites, media room and even made their way up to the roof where the view was pretty cool.
As someone who has been to many games at the Astrodome, it would definitely be cool to see it turned into a park.
UPDATE: This edit was added to clarify the time of the adventure.
Let me go ahead and add an edit in here: this was not this year, this was in early 2012. We were NOT in there to vandalize, steal, or damage any property. Just there to see how the ol' dome was doing! Also, I do not know the current condition of the astrodome and even if it were to be in the same condition as it was when we checked it out I would NOT recommend and do not condone trespassing on private property. I don't think the building is safe anymore so don't do it!