Proposed Soldier Field Renovations Look Terrible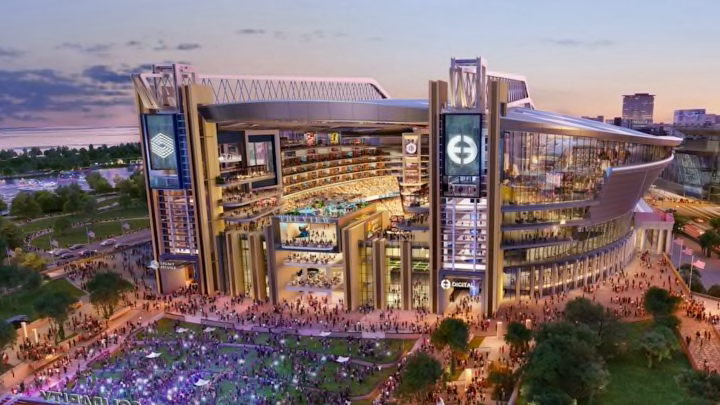 Soldier Field? I think not! /
Soldier Field in Chicago is both old and small, which makes it a ripe target for proposed renovations that help the city monetize it during the off months while packing butts in seats to generate more revenue for the Bears. This would be true even if the Bears weren't actively threatening to move to Arlington Heights in an effort to get the city to pay for said renovations. That's why we got a suggestion earlier this month to put a dome on Soldier Field, and now we have a look at what Chicago would like the renovations to look like.
Spoiler: it looks terrible. A gaudy post-modern monstrosity.
These are just renderings, but I would point to the Texas Rangers' stadium rendering and subsequent product as proof of how much worse these things look in real life.
Since we already addressed the abject lameness of a dome, my next question is why is it so tall? Who needs pillars that are 20 stories high? And that entryway. Good god, man.
It's not an easy task to renovate the oldest stadium in the NFL but there has to be a better solution than this.