Latest Soccer Leads
Bolivian Soccer Players Realize They'd Rather Play With Adorable Pitch-Invading Dog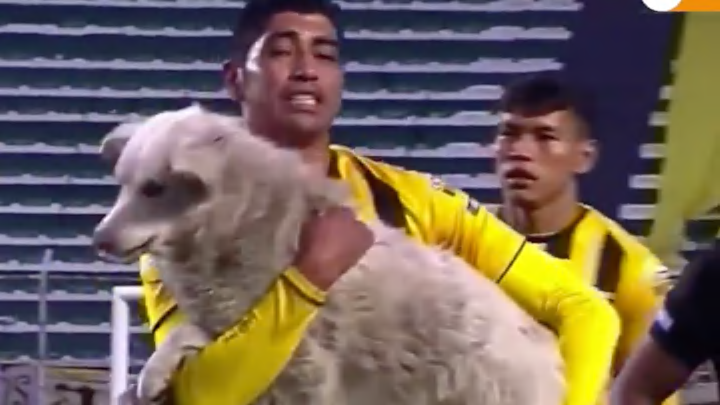 This may be a controversial take, but I am routinely disappointed by the lack of imagination most animals that manage to interrupt sporting events tend to show during their big moments. There's nothing more frustrating than watching a squirrel who doesn't know the eyes of the world are fixated on its every move or a seagull that vacates valuable center field real estate when they could become a legend by interfering with the play.
So this pitch-invading dog down in Potosi, Bolivia, is a true breath of fresh air. The canine understood this was his moment in the sun and acted as such, getting hold of a boot and playfully prancing around the playing surface, accepting belly rubs and affection.
And the players loved it. So much so that one gets the sense it would have been a better use of time to let a bunch of this dog's adorable friends run around for 90 minutes of free play.
It's become trite and empty to do the whole good doggo bit. We'll make an exception here because this dog rules. It needs management now and to be running onto American baseball and football fields by late next summer. We could all use the uplift.