Snow in Buffalo Looks Insane Before Bills-Dolphins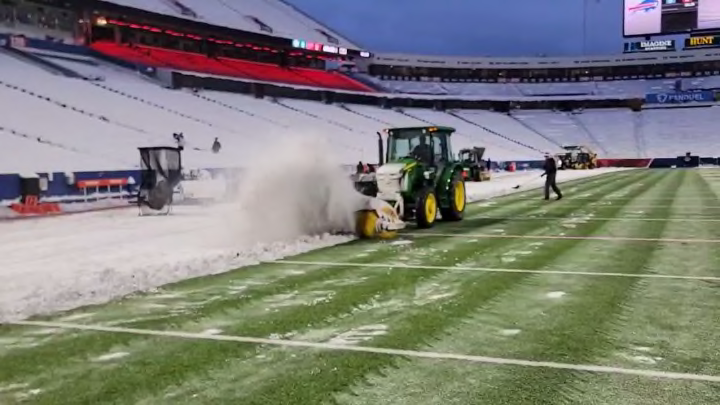 The Buffalo Bills and Miami Dolphins face off in a big AFC East clash Saturday night. It's a highly-anticipated matchup that just got a hell of a lot more interesting. The snow in Buffalo is insane, which means it will definitely be a weather game.
Here is a look at just how much snow is already on the ground:
Conditions aren't set to improve. Temperatures are expected to be in the upper 20s, while two to four inches of new snow could fall during the game. Oh, and it'll be windy, with gusts up to 32 mph. The NFL opted not to move this game the way they did the Bills-Browns game earlier in the season.
So, yeah, this should be fun.