SNL Revived 'What Up With That' For Jason Sudeikis' Return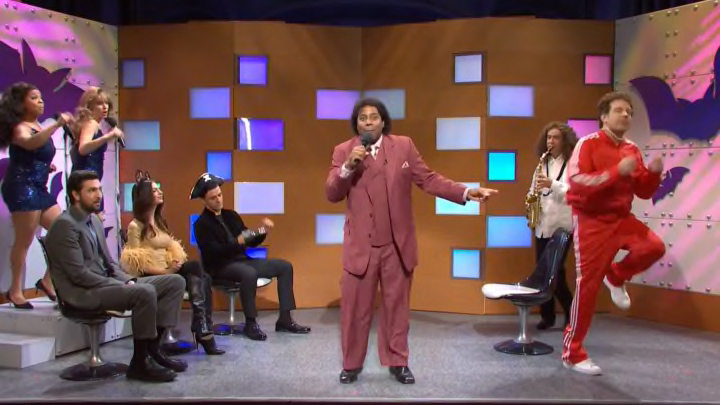 Saturday Night Live revives "What Up With That" /
Jason Sudeikis hosted Saturday Night Live this week so you knew the show was going to bring back some of his classic characters from his time as a cast member. That happened, and none was better than the return of the sketch "What Up With That" this time with the help of a number of stars.
Oscar Isaac, Emily Ratajkowski, Nicholas Braun and Fred Armisen all showed up for the first in-person edition of the sketch since 2012 (they did it remotely during the pandemic). Sudeikis reprised his breakdancing character Vance as well. It was an excellent throwback, all it was missing was Bill Hader playing Lindsey Buckingham.
Check out the sketch below:
Excellent call-back to a random Sudeikis character that was used pretty regularly when he was a cast member.