Sky News Interview With Dejected Wales Fans Goes Downhill Quickly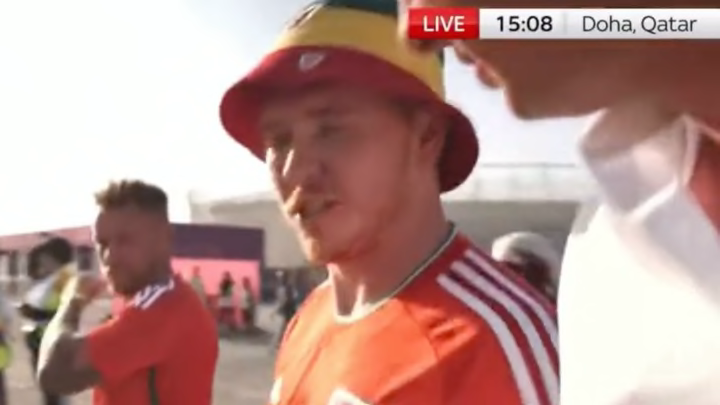 Wales earned a draw against the United States and had high expectations to earn three points today against Iran. Things did not go as planned for Gareth Bale as the Iranians snuck two stoppage-time goals in before the final whistle to secure the upset and delight American fans who were still sleeping. Wales now faces the prospect of carrying one point into its final group-play match against England needing to win and win big. So one could understand why any Welsh fan who made the trip to Doha wouldn't exactly jump at the opportunity to do a live interview.
A brave Sky News reporter on the scene attempted the impossible anyway and the results were both disastrous and perfect. Things get off quite a rocky start when the interviewer reveals he has no idea who won the match. And only get better from there.
Probably some rough hours ahead for these chaps. There's no ideal place to rebound from a crushing loss to one's preferred sports team but consider the bleakness of doing so in Qatar. It's not exactly like being in Oxford after dropping the Egg Bowl.
Oh well. At least it was a cheap trip.