Skip Bayless: Warriors Have 'Less Than a Milk's Chance' of Coming Back vs. Lakers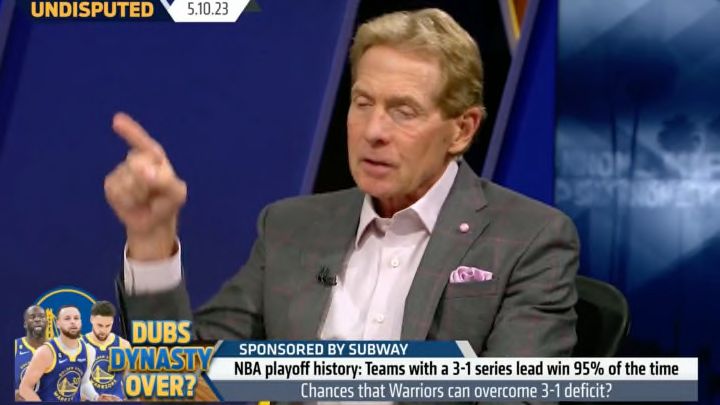 Skip Bayless /
The Los Angeles Lakers are up 3-1 on the Golden State Warriors and will attempt to eliminate the defending champs tonight at Oracle Arena. The sheer dominance of Anthony Davis on both ends of the court has given the Lakers the edge so far but it remains quite difficult to count out the Dubs, who have been eliminated from exactly one playoff series in the last six years. Regardless it has been an entertaining series so far and Game 5 should be the same.
Skip Bayless has been fairly confident throughout the series that Los Angeles would emerge victorious and doubled down during today's Undisputed, in the process using a very odd turn of phrase that The Big Lead staff has not heard before. Which is an impressive feat!
A milk's chance, AKA less than two percent. How about that?
As you can see from the chyron Bayless is actually close to correct based on historical probability. Golden State has their work cut out for them.