Skip Bayless: Jordan Love Looked Like Michael Jordan Love Against the Eagles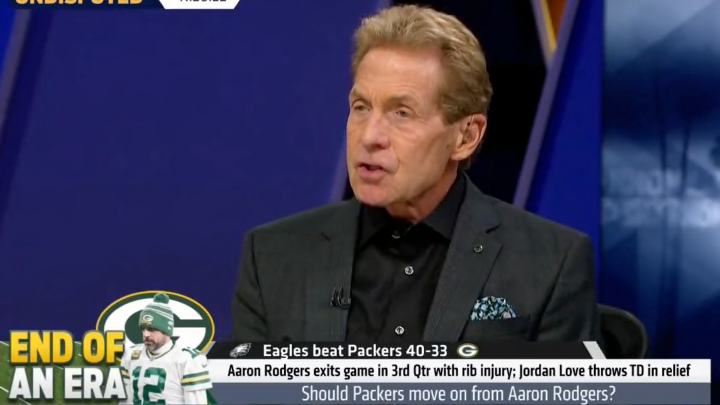 Skip Bayless /
Here's what you need to know: Aaron Rodgers left last night's game against the Philadelphia Eagles late in the third quarter due to injury, forcing Jordan Love into meaningful action for the first time this season. The Green Bay Packers lost but Love threw a touchdown pass so there is A Conversation happening about the benefits of starting Rodgers or Love as the team sits at 4-8.
With that out of the way, you can fully appreciate Skip Bayless ascending to a higher plane of existence as he says out loud "Michael Jordan Love."
I mean... My God, man. The torch metaphor was eyeroll-inducing on its own. But the crescendo! Michael Jordan Love! A label slapped on a guy who completed six (six) of nine passes for 113 yards and a touchdown. That touchdown accounted for 63 of those yards and consisted of Christian Watson running a crossing pattern and then sprinting 45 yards to the end zone. A throw Skip probably could've made himself.
And yet we get Michael Jordan Love. I can't believe this. What a world. What a time to be alvie. Skip Bayless, ladies and gentlemen.