Skip Bayless Hasn't Missed a Day of Cardio in 24 Years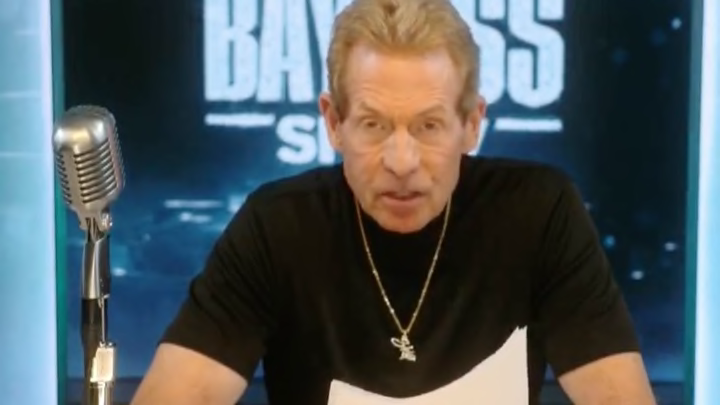 It's Friday, which can mean only one thing: that it's time to see what Skip Bayless got into on his podcast. The Skip Bayless Show has been delivering the goods since episode one and this edition is no exception. Fox Sports' most recognizable voice revealed that the last day he didn't do an hour of cardio was May 3, 1998. Making him the Cal Ripken Jr. of sports pundits. Actually, Bayless' streak is more than triple that of Ripkens as today makes the 8,769th consecutive day Skip has put 60 minutes of aerobic work into his schedule.
Working out means a tremendous amount to Bayless. We already knew that, of course, but he explains his motivations in detail. It's nothing crazy. He really enjoys sweating and feels that the early-morning exercise steels him against the day and strengthens his body armor.
What do you think the median number is among the general populace in terms of stringing together an hour's worth of cardio? Has to be less than a week, right? Less than three days?
We should monitor this streak and celebrate it. Throw a party when we get to 10,000. Say what you want about Skip but he puts in the work.