Skip Bayless: Baker Mayfield Isn't Faker Mayfield, He's Laker Mayfield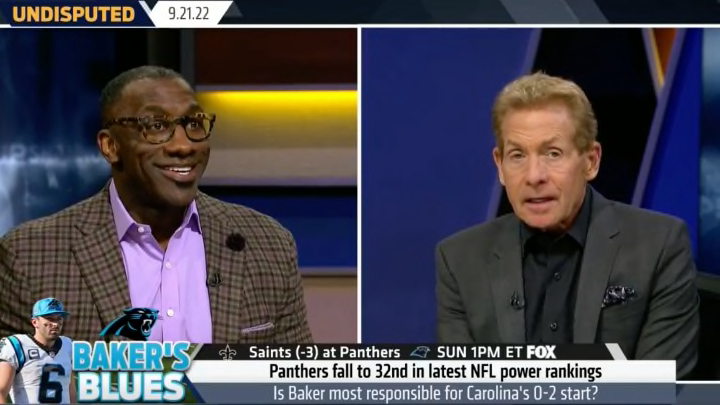 Skip Bayless and Shannon Sharpe /
In quite an unbelievable twist, Skip Bayless somehow managed to link his support of Baker Mayfield to his constant stream of criticism towards LeBron James in less than one minute of screentime.
Today on Undisputed, Bayless was taking his lumps from Shannon Sharpe after Mayfield played terribly in a loss to the New York Giants over the weekend. At one point, Sharpe called Baker Mayfield "Faker Mayfield" because he isn't as great as he believes he is. Bayless attempted to turn this around on him and called the former No. 1 overall pick "Laker Mayfield." Because he's always coming up short in the clutch. Like some other players Bayless knows.
Truly remarkable stuff that all happened in the first 30 seconds of the segment below.
Just goes to show you the lengths to which Bayless is willing to go in order to get a shot in at LeBron. He, for whatever reason, has picked Mayfield as his debate avatar for the year. Yet Bayless didn't hesitate to throw the QB under the bus once he saw an avenue to rip LeBron.
As was observed on The Big Lead earlier this week, this man operates on another plane of consciousness than everybody else.