Skip Bayless: Aaron Rodgers is Careless With the Truth When It Suits Him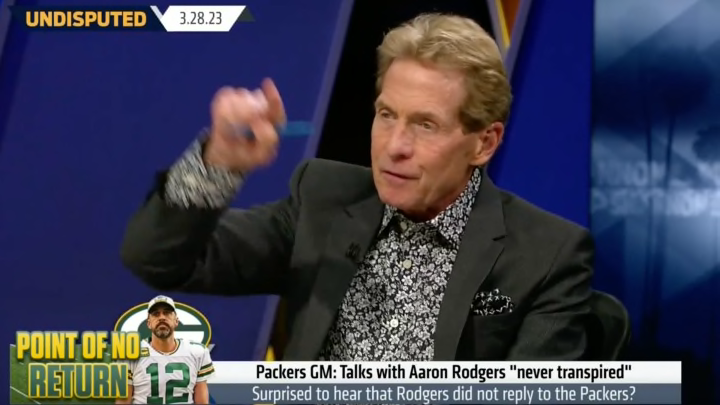 Skip Bayless /
Skip Bayless has the ability to cut to the heart of any matter with shocking accuracy. We don't see it very often but it does exist. We got a reminder of that today as Bayless monologued about the Aaron Rodgers-Green Bay Packers PR battle currently taking place.
The Undisputed host's point was simple-- for a guy who cares a lot about the truth of all matters, Rodgers is careless with that same truth when it suits him.
We have seen this play out time and time again over the last couple of years, from the vaccine debacle to the latest chapter of his trade saga. Rodgers is always eager to get in front of the camera and tell his side of the story so that the "truth" is out there, but he is happy to let everyone believe he means objective truth when in fact it's just his version of the truth.
All that is pretty recent for the general public, too. Who knows how long this game of he said, he said has been going on in Green Bay? Perhaps they're relieved the New York Jets are so eager to take Rodgers off their hands. The guy is good but the games he plays have to get old pretty quickly.