Getting A Lot of 'I Think You Should Leave' Vibes From This Skechers Hoodless Hoodie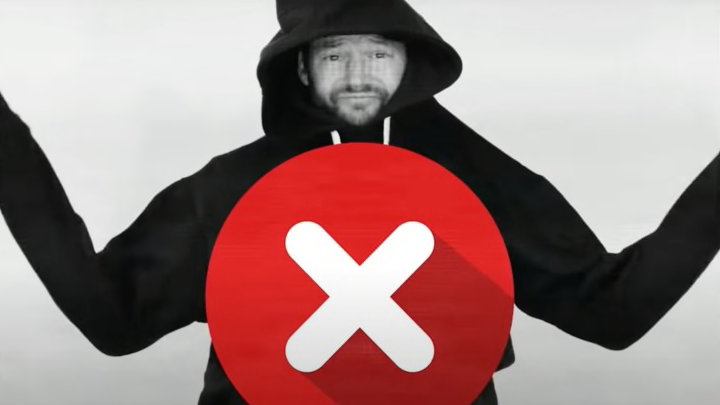 The Boston Red Sox beat the New York Yankees, 6-2, in the AL Wild Card game on Tuesday night. The Red Sox jumped out to an early lead and never looked back. I, however, cannot stop looking back at this commercial that ran on ESPN during the game. It's for Skechers Hoodless Hoodie, a product that... which... I mean... come on. Just watching this.
It starts with a classic TV infomercial fail scene where a person has trouble doing something simple. One of those "has this ever happened to you??" things where normal human beings struggled to do something simple like put on a sweatshirt.
Then they introduce you to the product that will solve all your sweatshirt-putting-on problems: The Hoodless Hoodie. It's more a contradiction than a piece of clothing, which is saying a lot because this is literally a piece of clothing that exists. It's just a light jacket with a zipper. Or a quarter-zip pullover. It's your standard light jacket or sweatshirt. On top of that, it ignores the existence of a hoodie with a zipper.
Calling it a hoodless hoodie is absolute nonsense. In fact, they probably called it that just so people like me would get annoyed and write about it. Well, good job then because this 15-second add is basically part of an I Think You Should Leave sketch.
Anyway, a hoodless hoodie is not a thing. At least Kanye West got that much right.