The Shot Clocks Are Broken For Sixers-Bulls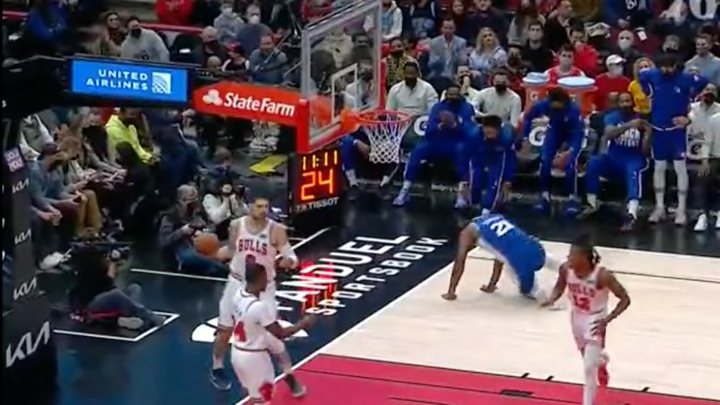 Shot clocks broken /
The Philadelphia 76ers are in Chicago to take on the Bulls for a Sunday afternoon matinee matchup. Things were weird from the get-go, however, because the shot clocks on both ends of the court were broken at the United Center.
Shot clocks are obviously a rather important aspect of playing basketball. So how did the operations team in Chicago solve this issue? They have working shot clocks placed in the corner and the PA announcer is apparently indicating when the clock is at 10 seconds, five seconds, and so on.
You can see the corner clock in the below video of a Joel Embiid layup in transition.
Those at the game are commenting on the PA announcing strategy:
This comes only days after the Sixers had a 45-minute break in the first quarter of their game against the Mavericks because a rim was crooked and it took a while to straighten things out.
NBA midseason basketball is always weird and interesting.