Punches Thrown During SIU-Edwardsville, UT-Martin Game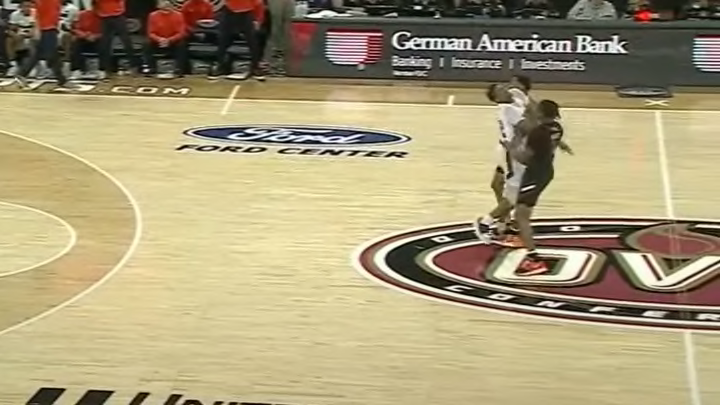 SIU-Edwardsville's DeeJuan Pruitt hit UT-Martin's Rifen Miguel in the face during the first half of an Ohio Valley Conference tournament game Thursday night. Pruitt and Miguel got tangled up while they were going up the court after a made basket and Pruitt ended up punching Miguel. UT-Martin's Jason Myers then threw a punch in retaliation. All three of those players were ejected.
It was a wild scene that seemed to come out of nowhere:
Not a great showing for college basketball on the evening as a mini-brawl breaking out during March Madness is never good.
We'd assume some lengthy suspensions will be handed down as a result of this. Pruitt almost certainly faces the longest.