Shohei Ohtani Blasts 158-Foot Home Run
Who doesn't love a good graphics blooper?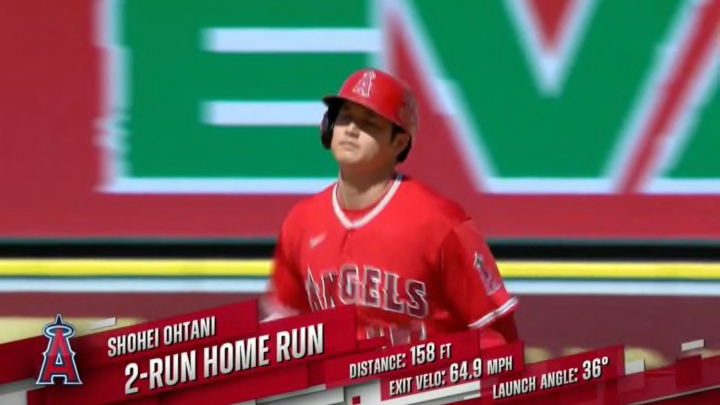 Shohei Ohtani hit his league-leading 29th home run on Thursday. It was also his 14th home run of the month, which set a franchise record for June. He currently leads the Los Angeles Angels in hits, triples, RBI, stolen bases, OPS... pretty much everything but doubles. And he's third in all of baseball with 127 strikeouts as a pitcher. This really can't be stated enough.
Anyway, when Ohtani hit his 29th on Thursday the Angels broadcast on Bally Sports West put up a graphic saying it traveled 158 feet, which probably is not accurate. A ball hit only 158 feet usually only finds its way to the stands at Coors Field or Yankee Stadium. Still, they all count the same.
Anyway, as you may have noticed, the Angels actually lost that game despite Ohtani's 9th inning homer. With the loss they dropped to 44-39 on the season. With a .541 winning percentage, this is by far the best the team has been in the Ohtani era. And yet they are currently 1.5 games out of the Wild Card. Who knows how many games are left in Ohtani's Angels career, but it would probably be smart for Angels fans to savor everything they see in the second half of the season.