Shirtless Fan Outruns Five Security Guards in Milwaukee, But Jace Peterson Still Refuses His High-Five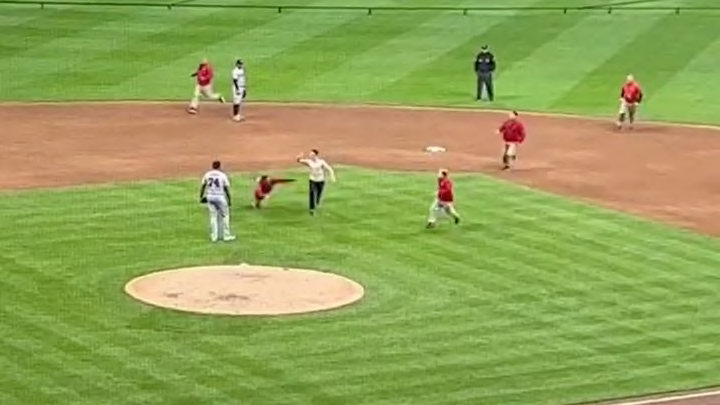 Jace Peterson walked to lead off the bottom of the 9th inning in Milwaukee. His at-bat was interrupted by a shirtless fan who made his way onto the field. The guy showed off some dance moves in the outfield before escaping a number of security guards on his way through the infield. He eventually stopped behind home plate where he offered Peterson a high five, which is when security caught up with him.
Kolten Wong tripled to drive Peterson home a few batters later. Jensen, to his credit, did not flinch when the fan ran by him on the mound, as you can see from this clip from the broadcast.
It seems like all the players just thought the shirtless man was an idiot.