Shaun White Fights Back Tears During NBC Interview After Final Run of His Olympic Career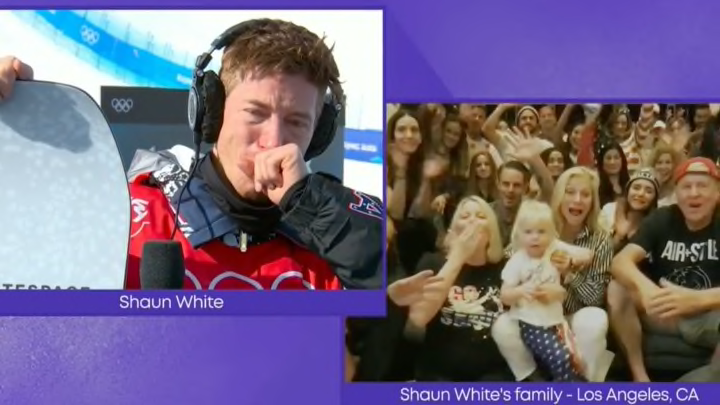 Shaun White has come to the end of his long and illustrious Olympic career that spanned five Winter Games. The three-time gold medalist finished fourth in the halfpipe event Friday in Beijing, just missing out on his fifth overall podium. White signed off with emotion, fighting back tears during a post-run interview with NBC.
"A lot of emotions are hitting me right now," he said. "I just want to thank everyone for watching. Everyone at home, thank you. Snowboarding, thank you. It's been the love of my life."
NBC beamed in his friends and family from Los Angeles mid-interview in a bit of expert producing that only heightened the experience.
"You are going to get me ugly crying," White said. "I wanted more today but I'll take what I can get. I'm proud. It's been my life," he said. "Thank you. I can't wait to see you all."
White's competitors lined up to tip their proverbial caps to the legend as though it were a live recreation of the Derek Jeter commercial.
Nice moment.