Shaun O'Hara Compared Tom Brady's Retirement Announcement to JFK Assassination and 9/11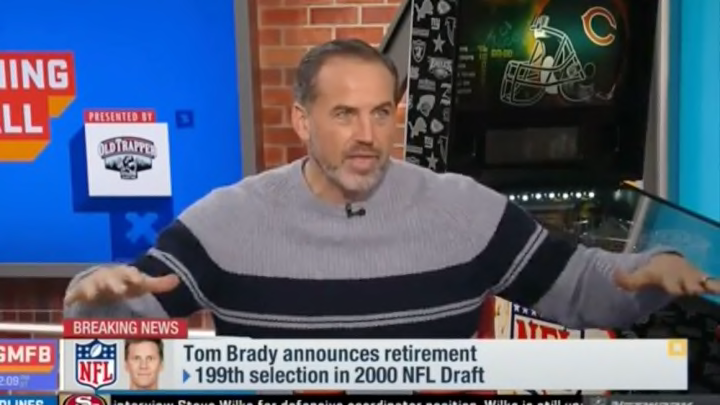 Shaun O'Hara joined the Good Morning Football crew in-studio on Wednesday with Kyle Brandt in Las Vegas. It is a day that O'Hara will never forget because Tom Brady retired right as the show was starting and O'Hara told viewers as much, invoking both the JFK assassination and 9/11 in his initial comments.
"This is a huge moment. Not just for Tom Brady. Not just for the NFL. But for all of us. Look, people remember where they were when JFK was assassinated. We remember where we were when 9/11 happened."
Now, obviously, O'Hara is comparing one specific aspect of these events to Brady's retirement and not to the actual events. It's an important distinction, but it is still worth noting because if you're watching a show about football and not really paying attention and you hear "JFK assassination" and "9/11" your head is going to whip around.
You may recall that Joakim Noah raised some eyebrows in 2021 when he said something similar about Derrick Rose's ACL injury on The Lowe Post podcast. There just has to be a better to say express this.
This is a bit overdramatic. Especially considering some people are still busy not forgetting where they were a year ago when Brady first retired on Selection Sunday, days after the news was originally leaked.