Latest Kyrie Irving Leads
Shaq: The Nets Should Trade Kyrie Irving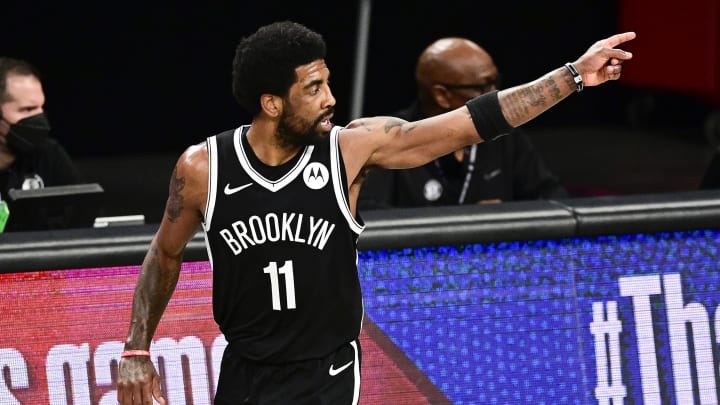 Milwaukee Bucks v Brooklyn Nets - Game One / Steven Ryan/Getty Images
Shaquille O'Neal has no patience for Kyrie Irving's stance on the COVID-19 vaccine. On Wednesday he weighed in on the situation and said the Brooklyn Nets should trade Irving immediately.
During an appearance on Tiki and Tierney, O'Neal was unequivocal. If he was Irving's teammate he'd go upstairs to management and demand they traded Irving.
Shaq's stance makes complete sense and you have to wonder if owner Joe Tsai and Brooklyn general manager Sean Marks will consider a move like this.
You can listen to Shaq's entire appearance below:
With Kevin Durant, James Harden, Joe Harris, LaMarcus Aldridge, Blake Griffin, Patty Mills, Paul Millsap and Bruce Bowen, the Nets don't need Irving to compete for a title. Plus, he'd almost certainly command a great return in exchange. As of now, he won't even be able to play half the team's games and he'll be a massive headache for the rest of the players to deal with. They will be asked about him constantly.
If I was the Nets I'd be exploring all options right now if Irving continues to refuse to get vaccinated.