Shaq Gets Unusually Solemn Discussing Ja Morant Situation: 'You're Not a Rapper, You're a Basketball Player'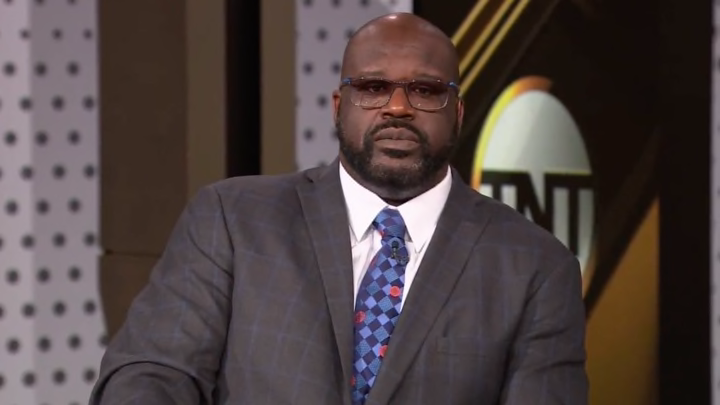 Shaq /
The Memphis Grizzlies played the Los Angeles Lakers on national television last night. It was the team's second game without Ja Morant and there remains no timetable for his return. Shaq was on the TNT postgame show and got unusually serious about the Morant situation; he was given a few minutes to monologue and spoke directly into the camera in an attempt to reach the Grizzles superstar.
Shaq can hit the right note when he wants.
This is exactly the type of plea you'll hear from almost all former players about the Morant situation. Nobody wants to see the next big thing burn themselves out before they ever really got started. Time will tell if those pleas are heard.