Shannon Sharpe Cannot Stop Calling Stephen A. Smith 'Skip'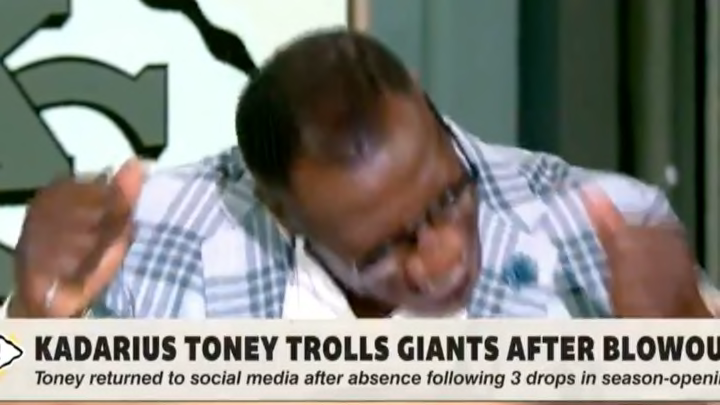 Shannon Sharpe wrapped up his second week on First Take talking all things football today, and there was much to discuss. Including Kansas City Chiefs receiver Kadarius Toney having the audacity to troll the his former team, the New York Giants, after a Sunday night loss knowing full well he handed the Detroit Lions a victory a few days prior. During a back-and-forth, Sharpe called his debate partner, Stephen A. Smith, "Skip" once again.
Just magnificent television.
Smith logged on to tell folks to calm the f--k down even though not a single person is worked up about this little habit rearing its head from time to time beyond a little chuckle.
We are all wishing Sharpe the very best in his endeavors but it's going to be a difficult verbal tic to snap out of. First of all, it's harrowing to think what six-and-a-half years of vigorous debate with Bayless would do to a mere mortal. And second of all, names are hard.
I have three kids and am proud to shoot a Shaquille O'Neal free-throw percentage in terms of getting their name correct the first time. A situation to monitor. And enjoy. But not get too worked up about.