Shannon Sharpe: Skip Bayless Could Not Rush For 1 Yard in the NFL Because Nobody Would Block For Him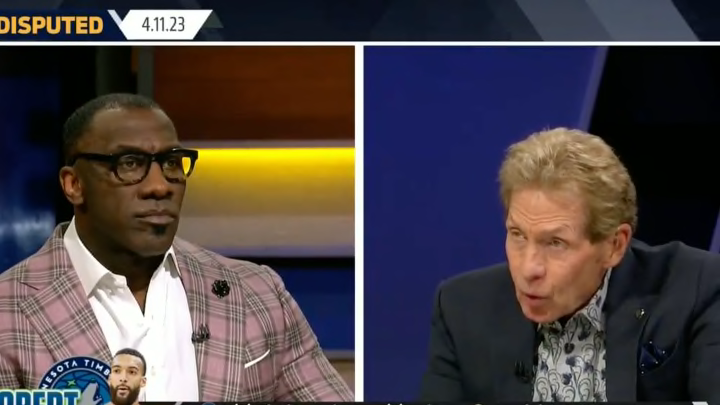 Skip Bayless and Shannon Sharpe /
Shannon Sharpe appeared on Wednesday's episode of New Heights with Travis and Jason Kelce. Previously the brothers had discussed whether an average person could gain one yard rushing in an NFL game. For Sharpe's appearance they altered the question slightly and asked the Undisputed co-host if Skip Bayless would be able to earn one yard on the ground in an NFL game.
Sharpe instantly answered no. But not because Bayless doesn't have the ability. Sharpe's explanation is much funnier.
Sounds about right, doesn't it? There are probably quite a few linebackers itching to get in a shot at Bayless and the point about the blocking is pretty strong, too.
This is a great opportunity to bring back Pros vs. Joes but all the Joes are sports media personalities. Free million-dollar idea as long as you ignore the slight complication that many personalities, like Sharpe, are former athletes. You're welcome.